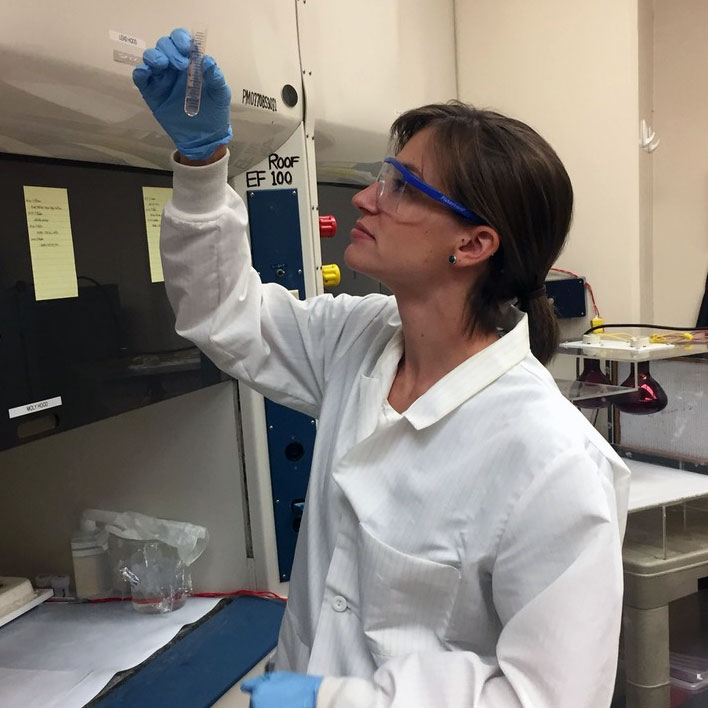 Shelby Rader
Assistant Professor
Education
Ph.D., University of Arizona Department of Geosciences, 2018
B.S. Geology, Western Kentucky University, 2012
B.S. Chemistry, Western Kentucky University, 2012
I am actively recruiting graduate students to begin work in August 2022.
Projects focus on plant uptake and fractionation of metals, trace metal cycling during regional-scale geologic events, and the controls on metal (re)distribution during ore forming processes. I am always open to explore other related areas if you have ideas for a project. Feel free to reach out if you are interested or have any questions.
Research Interests
In terms of my education, I grew up in eastern Kentucky and completed my undergraduate at Western Kentucky University after attending the Carol Martin Gatton Academy of Mathematics and Science. Through that program, I took my first geology course and fell in love with geochemistry. From there, I went to the University of Arizona in Tucson, AZ and completed my PhD in trace metal geochemistry. Afterwards, I spent a year at the University of Massachusetts Lowell working with Dr. Richard Gaschnig during a postdoc, examining non-traditional stable isotopes related to crustal recycling. 
My research generally focuses on the interactions between geology, chemistry, and biology in an attempt to understand how geochemical processes may ultimately influence ourselves and the world we interact with. Much of the work I do examines trace metals and heavy metal isotopes to attempt to track these elements through geological and biological processes and unravel the connection between them.
A Day in the Life of a Trace-Metal Geochemist