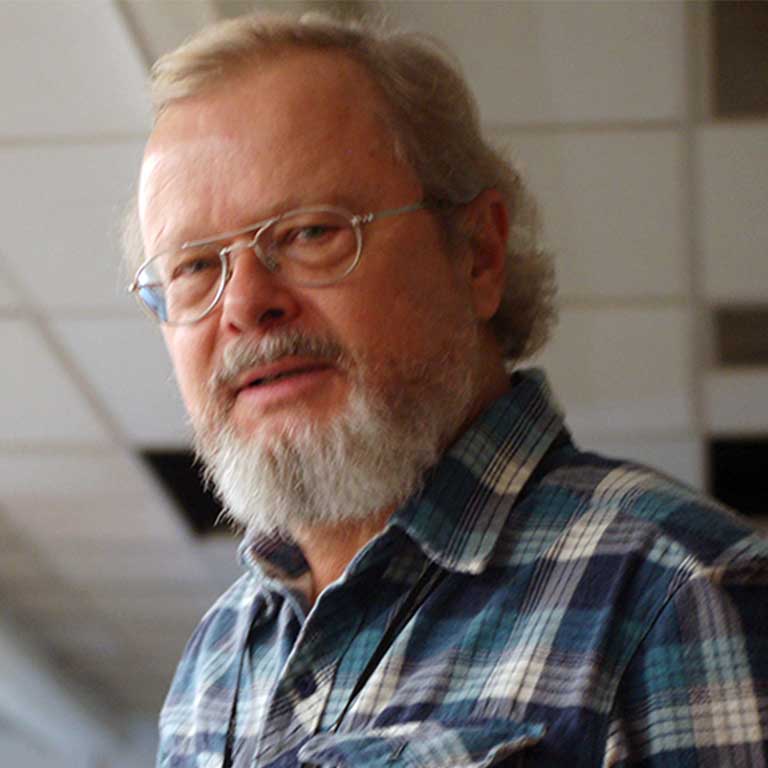 Juergen Schieber
Professor, Earth and Atmospheric Sciences
Education
Ph.D., University of Oregon, 1985
B.Sc., Vordiplom/Geology, University of Tuebingen, Germany, 1978
Research interests
My main research interest is the geology of shales and mudstones. These fine-grained rocks constitute approximately two thirds of the sedimentary column, and are nonetheless the least understood sedimentary rock type. Although still only a footnote in most soft rock curricula, there are a number of very good reasons to study shales and mudstones, such as their importance as a recorder of geologic history, their role as hydrocarbon source rocks, and their sealing properties that keep hydrocarbons in their reservoirs, protect groundwater resources, and contain hazardous waste. In the context of mudstone sedimentology, I am also working on features produced by microbial mats that colonize sandy and muddy substrates, and how we might identify mat deposits in the terrigenous clastic rock record. The convergence of these research themes has led to work on the sedimentology of layered rocks on Mars, the study of microbial preservation in Mars analog studies, and participation in the Mars Science Lab mission (launch 2009).
Teaching philosophy
My basic philosophy about teaching is that students should be an active participant in their education. Undergraduate teaching tends to be more geared towards building a strong foundation of knowledge and skills, whereas in graduate education I put an emphasis on probing concepts and assumptions and self-directed exploration of the literature.
Service
Since coming to IU I served on various committees within the Department of Earth and Atmospheric Sciences. I routinely review proposals for NSF, ACS-PRF, the Canadian Research Council, NERC, and Volkswagenstiftung, as well as manuscripts for a wide range of national and international journals.