Abhijit Basu, Professor Emeritus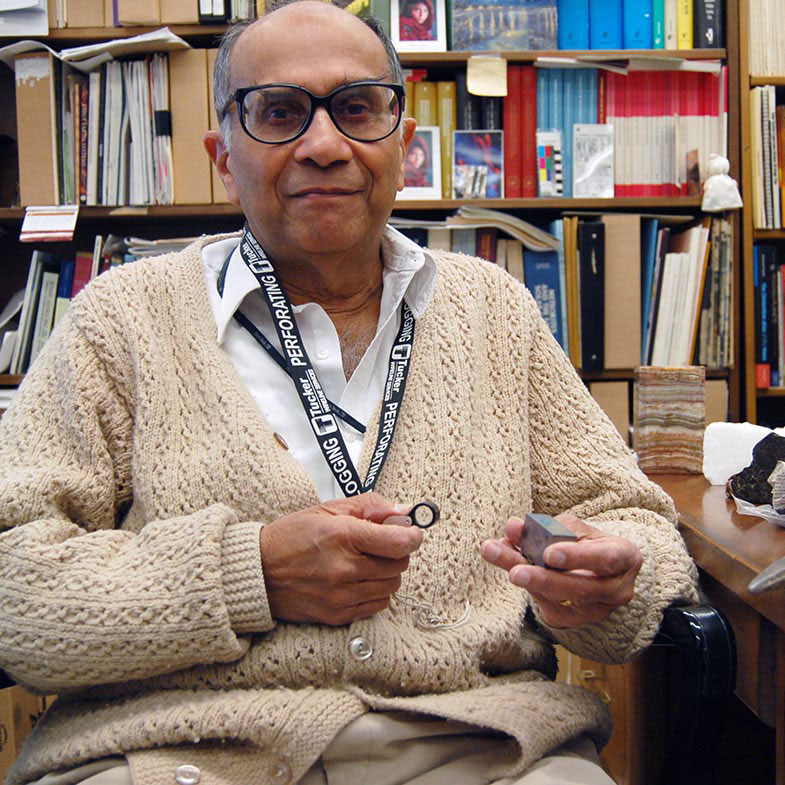 Fifty years ago in 1971, I disembarked in New York. My first travel abroad. On July 30, I arrived at the commercial airport in the outskirts of Bloomington. A taxi brought me to the Men's Residence Center (now Collins Living Learning Center). I would be one in a group of 66 foreign students from 28 different countries to undergo orientation funded by the US Government. Several students were in the yard. A tall student who turned out to be a counselor, unfolded a sheet, asked for my name, and gave me my room number. Then they said something like, "We are going out for a beer. If you like to join us, hurry and we will wait for you." In about 20 minutes or so, I had a Stroh's at Nick's served by no less than the universally loved and respected legendary Ruth. My Americanization started in earnest.
By far the most cherished memory from my very first week as a graduate student at Indiana is the large-hearted welcome and friendship that was accorded to me by fellow students, faculty, and staff. That has stayed with me for fifty years and will last as long as my cognition lasts. Such friendliness is at the core of American identity.
During the pre-School orientation, we had to give a talk of general interest in our field. I decided on Gondwana glaciation. For evidence, I wandered over to Geology to get a sample of tillite. All faculty in sedimentary geology were in the field. A kind secretary suggested that Dr. Robert Ruhe might be of help. In answer to my request, he roared – "I do not collect that stuff. I do not collect butterflies either". I soon learned that his roaring was all a façade. He was a very kind person, albeit with a no-nonsense science-first attitude. He asked me to give a colloquium in the Department! Perhaps the first by an entering graduate student in the Department's history at the time.
English befuddled me. Fall picnics were abundant. Asked if she would be attending, a student answered – "I don't think so". I assumed that she was undecided. Later, I learned that she had said "no" in a polite way. Once I asked Dr. John Droste a question about x-rays and minerals. He explained but added – "You want to see Professor Pelletier". Because he had answered quite adequately I did not go to Professor Pelletier. Months later, Dr. Droste was dumbfounded upon finding that I had not seen Professor Pelletier. My fellow students explained that "you want to …" was more of a command than an option. Oh well. In my own language Bengali, articles such as "a" or "the" or singular/plural verbs are unknown; and, gender difference does not exist in the pronouns such as "he/his" and "she/her". Those expressions do not come naturally to me. Or, learning to pronounce "…ough" as in tough, though, through, thorough. Enough? Of course, by now you get the picture of my predicament with English.
Regardless of the level of my Americanization, thanks to my education sensu latu and the spontaneous friendship of all at Indiana, I was ready for the research world upon graduation.
Max Scott, Graduating Senior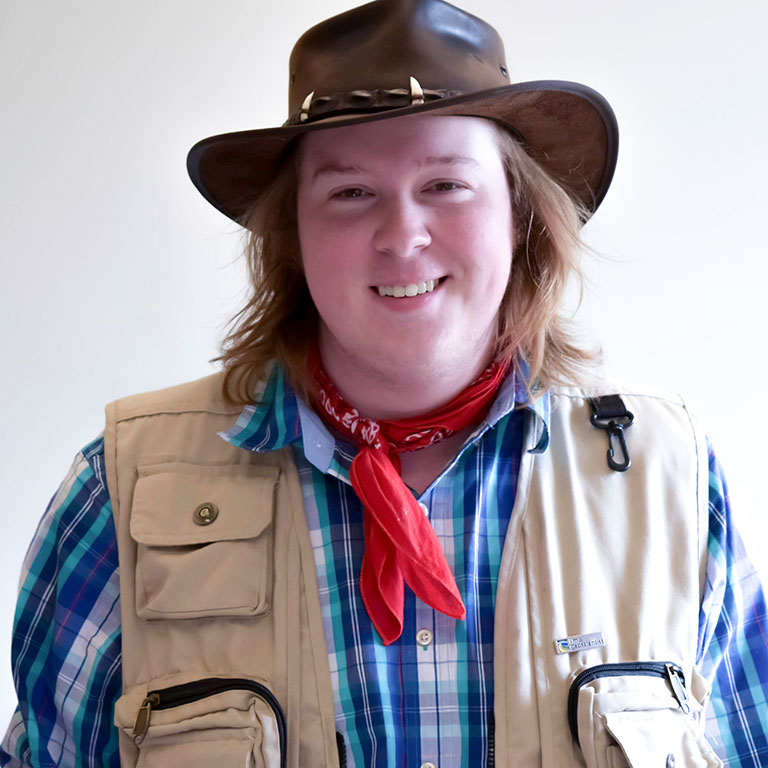 As someone who is graduating this December, I'm about to join the ranks of the proud alumni who learned, studied, and worked here over the years. I've applied to several graduate schools, including IU. Perhaps if I'm lucky I won't have to say goodbye to all of the wonderful people I've come to see as family in my years here.
In my time in the IU Department of Earth and Atmospheric Sciences I've learned more than I could have imagined, made some of the greatest friends I've ever had, become a leader to so many students with such fantastic futures ahead of them, felt all emotions from my greatest joys to my greatest frustrations, and even fallen in love here and there.
When I first showed up, and this is no secret, I was a cocky kid. I had too much confidence really, perhaps in an attempt to mask how absolutely starstruck I was with the many astounding scientists I got to meet while here. Partially I may have been insecure, nervous. But as I found my place in the department I came to call those scientists who I was startstruck by something else - friends. I had my fair share of distractions and missteps, but ultimately I think I got through alright. Maybe more than alright, but I'm not the one to say.
One thing I can say is that this department, their mission, these people - everything and everyone here that I have met have inspired me in so many ways to become the best version of myself, from a good researcher to even just a good person. I was given a lot of credit for the things that I achieved while here, but I could not have done those things without this family and department that I've come to consider a home. - Thank you.
P.S. - In addition to his many outreach projects in the department, Max has been President of the EAS Geo Club for several years.
Watch Max's original videos on the GeoClub page
Ruiliang Wang, 1996 Graduate
My career interest has changed quite a bit from geoscience to medical science, particularly in magnetic resonance imaging, searching for neural connectivity "biomarkers"  of MDD (major depressive disorder) in adolescent subjects, for example. And I am a father of two medical workers (one in family medicine and one in anesthesiology) and grandfather of two toddlers. My wife works for an IT group in a financial services company. My whole family is living on Long Island. 
Ruiliang Wang graduated from EAS with a Ph.D. in 1996.