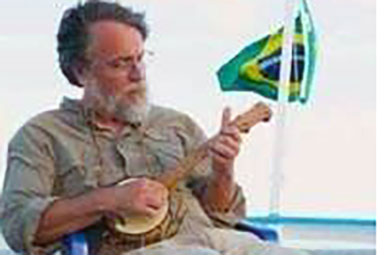 Allen Archer 1952-2022
Allen Archer passed away August 12, 2022 in Manhattan, Kansas. He was a Professor Emeritus of Geology at Kansas State University. Al was born June 7, 1952, in Harford City, Indiana, the son of Don and Martha (McColly) Archer.
He attended college at Indiana University and Oregon State, and in 1979 received a PhD in Geology from Indiana University. Archer (along with E. Kvale in IGS and Johnson in Astronomy) made a name for IU studying the tidalites of Hindostan Beds vis a vis the Earth-Moon system.
You can read his obituary here